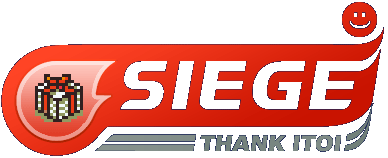 As another angle to our EB Siege, Starmen.Net will be translating the EarthBound Anthology into Japanese and then sending it to many people in Japan, including Shigesato Itoi. For Mr. Itoi's package, we're going to be adding in some extra goodies, like some Starman figurines wrapped in an EarthBound-style gift box, subtitled fan videos, and more.
One other extra we're going to include is a packet of thank-you notes from overseas fans. So if you'd like to personally thank Mr. Itoi for his awesome work, here is your chance! But keep reading before you fill out the form at the bottom.
These thank-you notes won't be translated into Japanese. So what you say is exactly what he'll see. Just fill out the form below -- you can enter your screen name or your real name, whatever you prefer. For "location", put your general location, not your address or anything. And then for your actual comments, please try to follow these guidelines:
Try to keep your sentences five words or less in length. He's not a native English speaker, so short sentences that get right to the point are the best.
Try to use certain key words that people who don't know English very well might still understand. This might sound confusing, but here's some example words you might want to use:



Beautiful
Great
Cool
Special
Fun
Happy
Love
And other such simple words


And probably the best English phrase that people all over the world can understand:


Long, long ago, Itoi received some English-language comments from our community. He commented that he couldn't understand many of them, but that he was really moved by messages that included "thank you" and other similarly simple phrases. So try to keep things as simple and short as possible if you can.
Naturally, we'll be screening the submissions and compiling them into a nice little document that'll be included with his translated copy of the EB Anthology. All together, this will be sort of like the ultimate "thank you" that we, as a fanbase, can really give Itoi. There's no doubt he'll love it :)