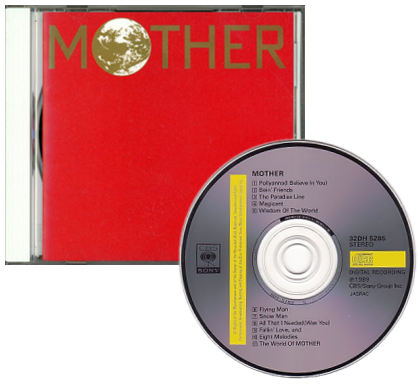 Information:
The MOTHER Soundtrack is a unique album as it primarily contains instrumental arrangements of the music from the Famicom game. Most of these arrangements are sung vocally in English by Jeremy Holland-Smith, Jeb Million,
Louis Philippe
, Jeremy Budd, the St. Paul's Cathedral Choir, and 14 year old Catherine Warwick who the most noted vocalist on the album. Track #11 titled The World of MOTHER is just that, as it is a compilation of all the original music from the game. Due to popular demand and fan interest in Japan following the release of MOTHER 1+2,
the CD album
was re-released along with a bonus track. This made the once hard to find album fairly common.
Images: