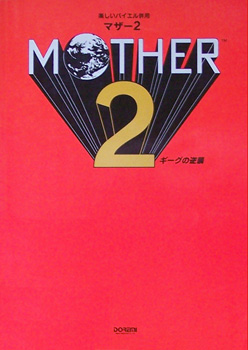 Information:
This is the best piano book for Mother 2 music! In this hard to find book there are 16 sections of music and some contain more then one score. This brings the total numbers of available piano scores to 23.
Onetto
Twoson
Saturn Valley
Threek
Doko Doko Desert
Fourside
Winters (Four Scores)
Rammma
Summers
Scarabi (Three Scores)
Cursed Jungles
Gumi Village
The Under World
Love & Peace
Magicant (Two Scores)
Ending (Two Scores)
This piano book is in black and white with Japanese text. The last few pages contain a small guide for piano sheet music. Published in 1995, 64 pages in length, ISBN #: 4-8108-2645-7.
How To Get:
Images:
Cover
-
Back
-
Index
-
Onetto
-
Doko Doko Desert
-
Summers