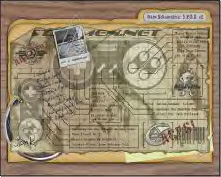 Information:
Designed by Jonk. Remember the memories and eating habits of your favorite site and what each button of SPOD does as well! Check out the smaller version of
Item Schematics: SPOD 2.0 Mini
Size is 20" X 16" printed on heavyweight semi-gloss paper using superior dye inks. High-quality poster.
How To Get:
Images:
Poster
-
Design