King Fuzzy Pickle
This image has been resized for your convenience.
Click on it to view the full size version.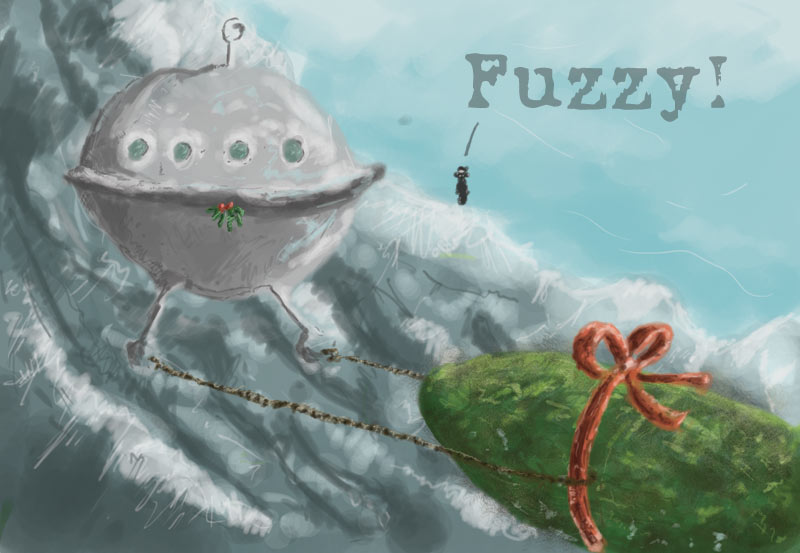 Did this for the '05 funfest, just in time to remember my computer doesn't play well with uploads at home. It's the skyrunner, with a giant fuzzy pickle. And oh, who could that mysterious man in the background be?