Jeff's a tad POd....
This image has been resized for your convenience.
Click on it to view the full size version.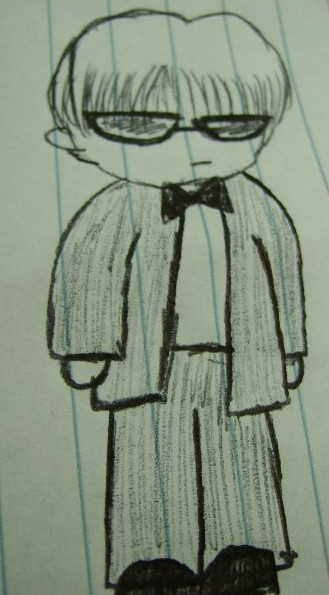 I was bored in English class, so instead of doing work, I started sketching an angry Jeff. Included hot bow tie, and super sweet commando sun glasses, because let's face it, all that snow can be blinding.