Mr. Saturn ArtPad
This image has been resized for your convenience.
Click on it to view the full size version.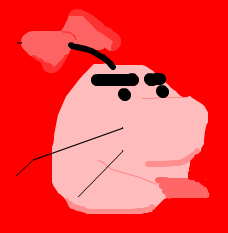 Okay, on the last Fanart update, TrillionageShrooom! posted a link to something called ArtPad. I had to try it out. After SEVERAL trial and MANY errors (CURSE YOU BALL MOUSE!!), this is what I produced.