Good ol' Smokey.....
This image has been resized for your convenience.
Click on it to view the full size version.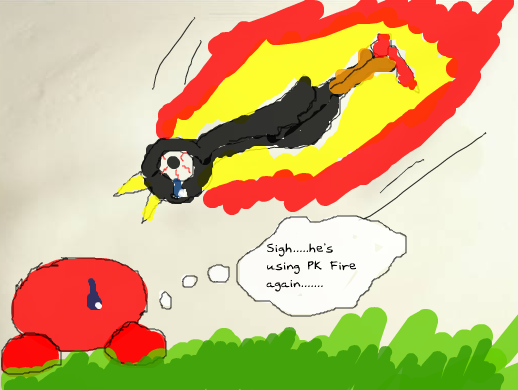 An onlooking Fobby stares off at a meteorific EB0 Spiteful Crow, who's attempt at using PK Fire went horribly wrong (and I use the term "horribly" heavily)). Moral of the story: leave PSI to the professionals. All done in artpad.