Dumbfounded
This image has been resized for your convenience.
Click on it to view the full size version.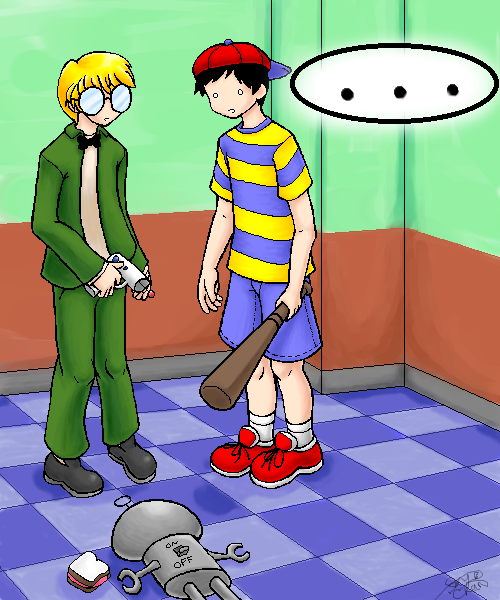 This is right after the Runaway Five comes in and flips the power switch on the Clumsy Robot. I would imagine that Jeff and Ness would be standing there like that because they were having such a rough time beating it, and it turns out the way to defeat it was so simple.
I know, Ness's hands are two different sizes, I didn't notice until it was too late. The background is kind of sloppy because I had to do the coloring and shading manually, so it was really hard coloring the tiles. I drew this in oekaki, as usual.