Paper Mache' NESS
This image has been resized for your convenience.
Click on it to view the full size version.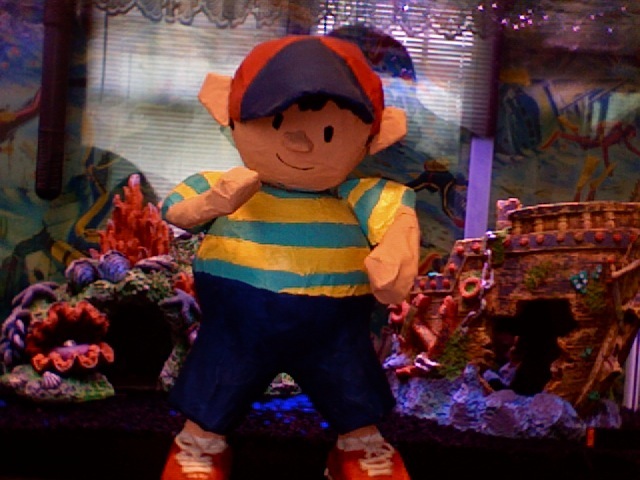 Fan Art of the Week winner! 4 Sep 2006
This is a paper mache' Ness that I made for an art project. There were only a handful of people that knew who he was, and that was only because of SSB:M. All the girls were giddy because he was so cute. I also made some paper plates of Ness's face. Please enjoy!