My Mother Stuff
This image has been resized for your convenience.
Click on it to view the full size version.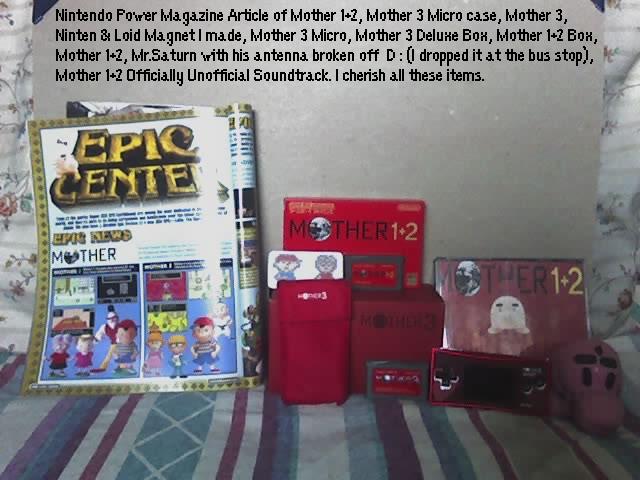 I really truly think I am the biggest Mother fan, I really wanna make EarthBound my life and live in Onett, too bad its not real :( Anyway, how cool would a Mother theme park be? you can travel to Onett and Fourside or go to Mother 1 World and Go to Valentine and Spookane! Oh yeah, heres all my Mother stuff. I must get more! more!!