Trick or Treat in Threed
This image has been resized for your convenience.
Click on it to view the full size version.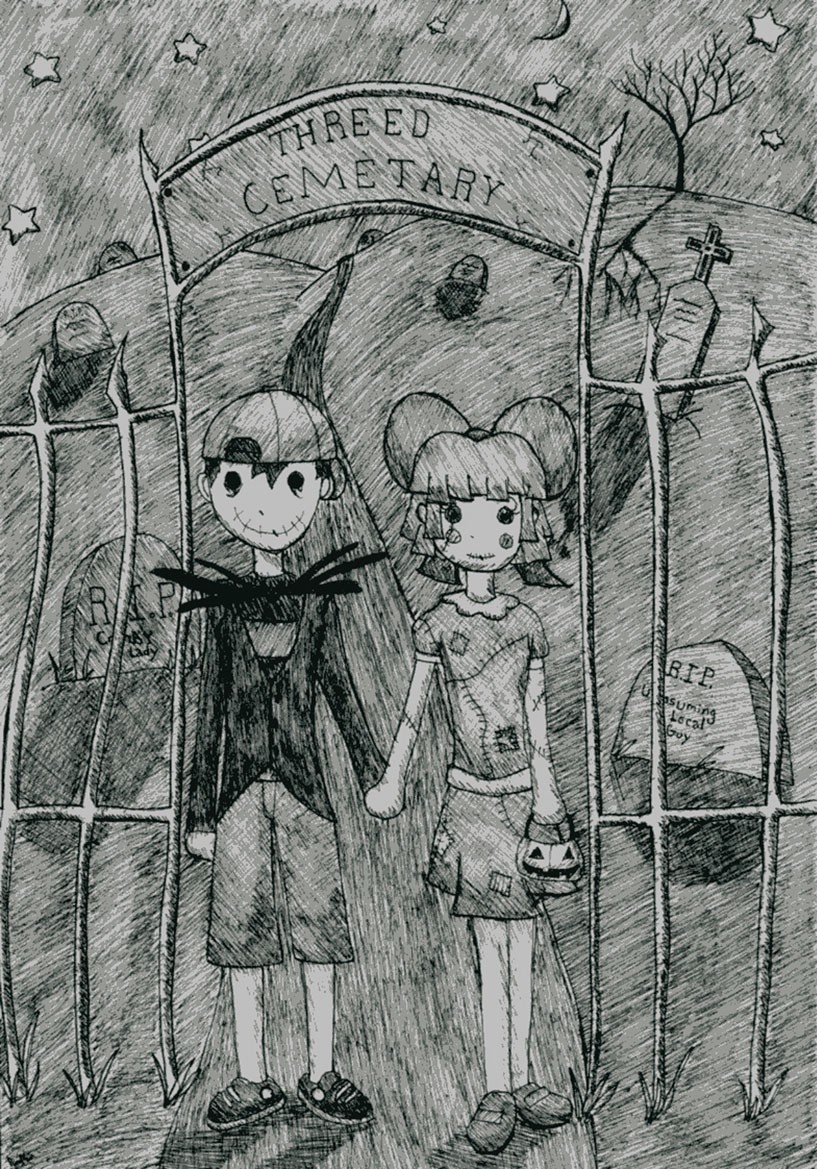 Ness and Paula had decided to coordinate their halloween costumes this year... and in commemoration of all that is creepy and macabre, they decided to pay the Threed Graveyard a visit... when lo and behold... a familiar face, a photographer descended from the sky, slowly rotating like a human spin cycle... He was wearing a ghost costume... or a sheet with holes cut in it... SAY "FUZZY PICKLES"!!!