EarthBound Cookies
This image has been resized for your convenience.
Click on it to view the full size version.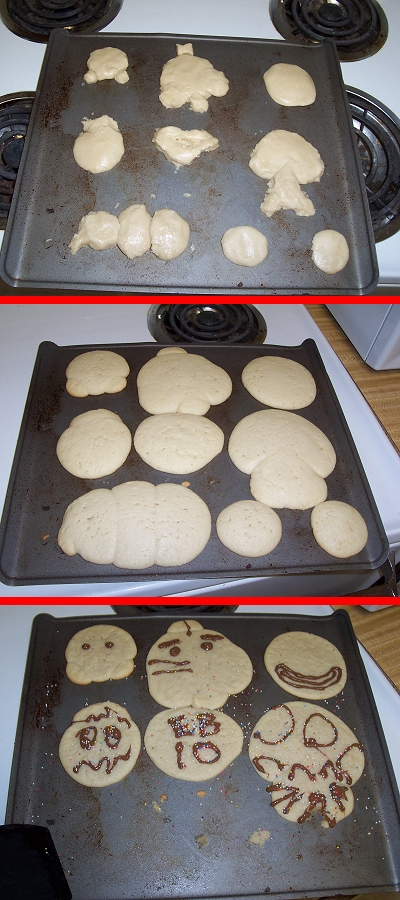 I tried to bake some EB-themed cookies last year on EB's 10-Year Anniversary. However, as you can see, I'm terrible at baking, so they didn't turn out as well as I had hoped. They still tasted good, though!
Top row: Foppy, Mr. Saturn, Smilin' Sphere
Middle row: Tomato, French Kiss of Death, Ramblin' Evil Mushroom
Bottom Row: Worthless Protoplasm and two random hunks of dough since I had extra.