Chapter 1 - Page 25: Meet Ninten
This image has been resized for your convenience.
Click on it to view the full size version.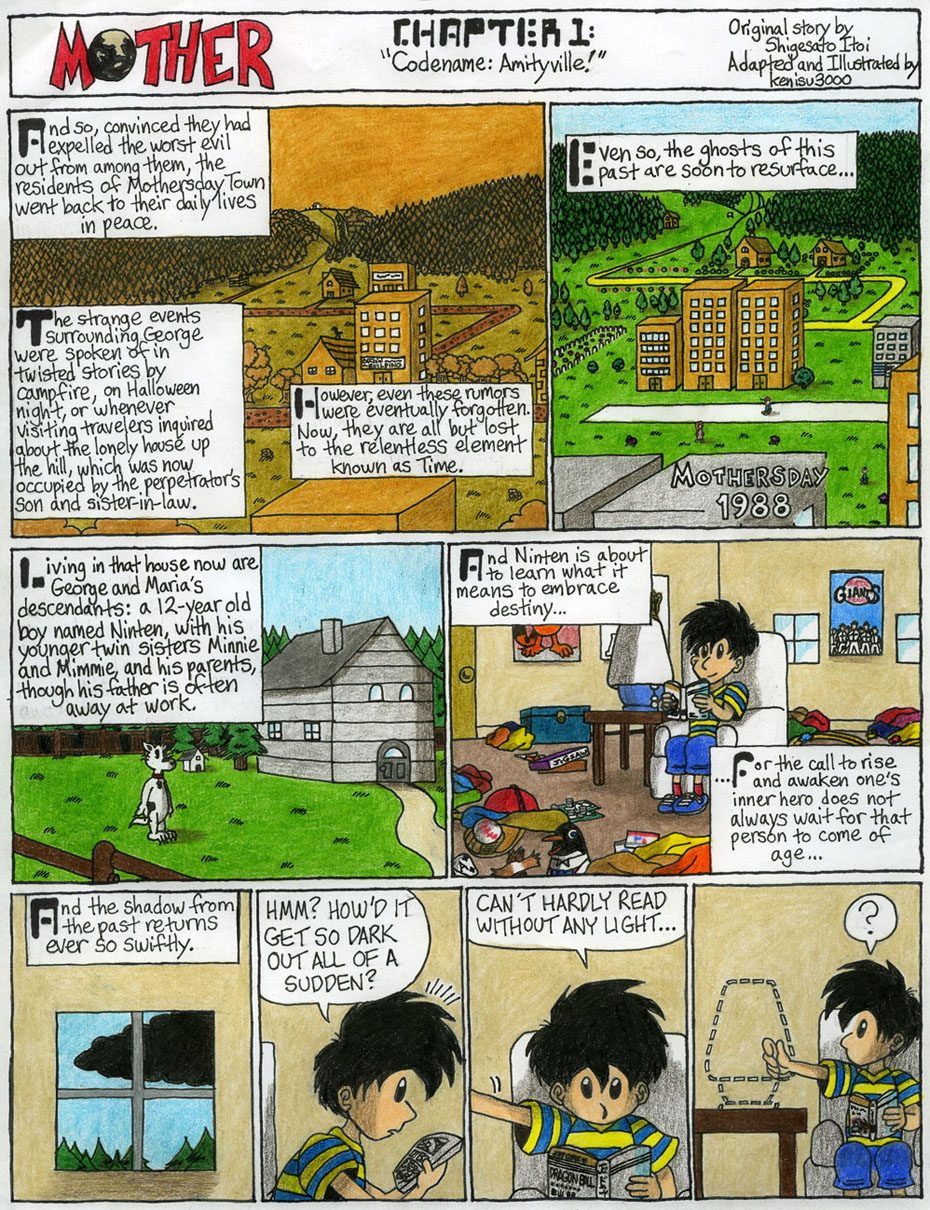 kenisu - #25
Ah, it's good to begin Chapter 1 at last. I pulled a genuine, classic college all-nighter to finish this one. Anyway, it's anyone's guess as to why Ninten, an all-American boy, is reading a Japanese-language manga. Also, I'm beginning to question if it really was a good idea to give Mick (the family dog) the ability to stand on his hind legs as his sprite in the game seems to suggest.