A VERY Saturn Christmas
This image has been resized for your convenience.
Click on it to view the full size version.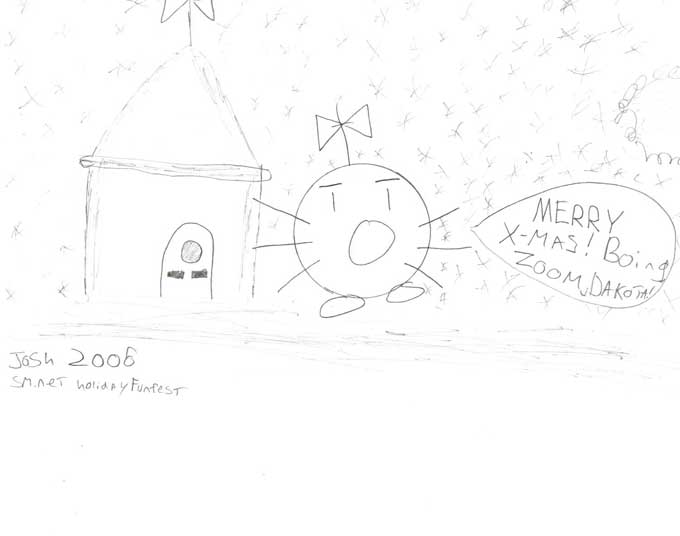 Well this peice of art was done with pencil, for the holiday 2006 funfest. I'm not very good at doing a saturn font so i just did it regular. Also if you look carefully all the snowflakes are just *'s. also theres more snowlfakes on the right than left, oh well. its my first peice of art i'm submitting.