Winter Sorrow
This image has been resized for your convenience.
Click on it to view the full size version.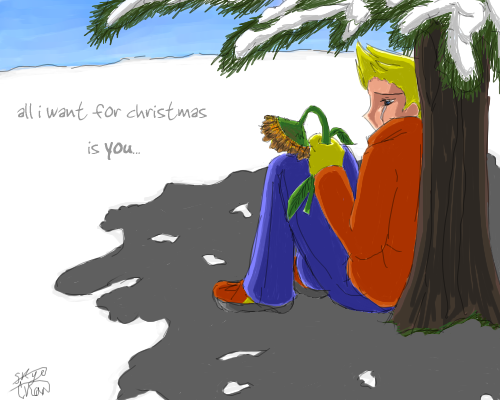 Lucas sits under a pine tree on Mt. Shirogune as he longs for his mother. It turned out sloppy because soft shading wasn't working at all, so I had to resort to solids. Made with oekaki.