Chapter 1 - Page 26: When Lamps Attack
This image has been resized for your convenience.
Click on it to view the full size version.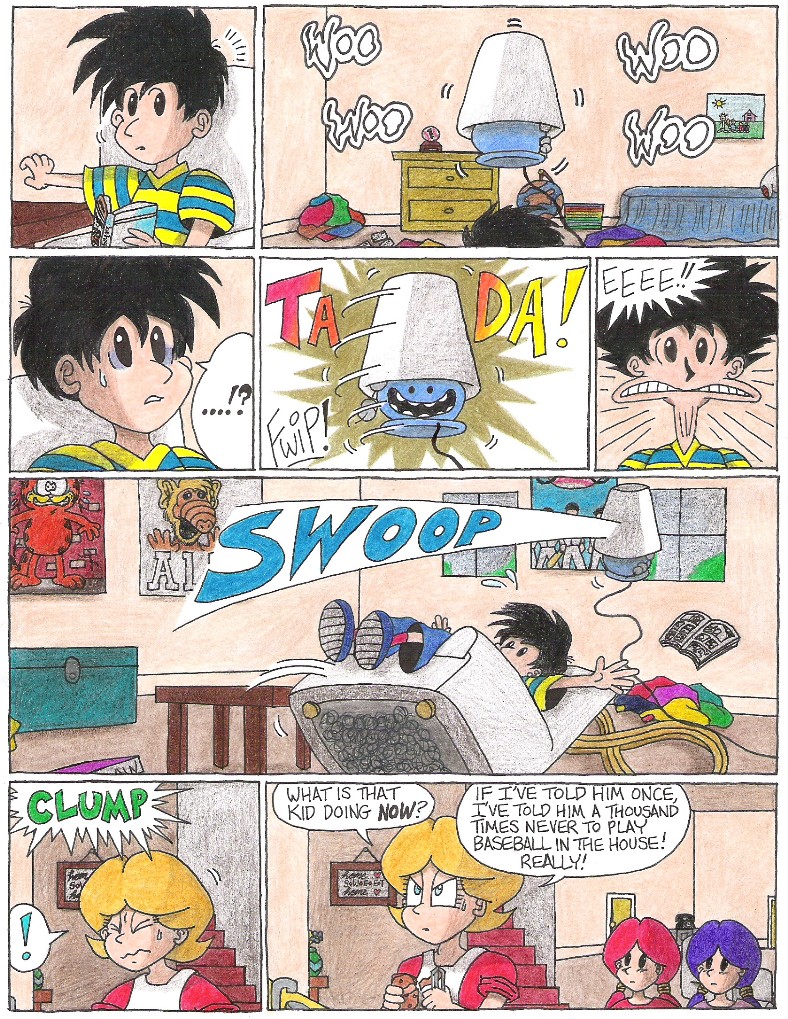 kenisu - #26
Sorry about how pale the colors are and everything... up until now, I've been using the superb scanners at my university, but now that I'm home from college, my so-so standard scanner will have to do.
My winks to the 80's continue. Basically, I'm giving Ninten the sort of fandom that I was into back then (although I was 6 in 1988, whereas Ninten is supposed to be 12, so I have to take each medium's target age into account), and Garfield and ALF were just two of the things I remember the 80's for. As for the San Francisco Giants, I've never been much of a sports fans at all, but I'm really milking the Encyclopedia MOTHER for all it's worth to bring out Ninten's personality.