Caligraphy Saturn Valley
This image has been resized for your convenience.
Click on it to view the full size version.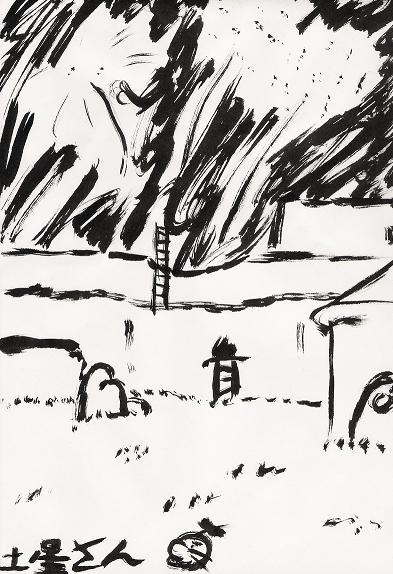 In Japanese class, we did some caligraphy to celebrate New Years. Being the MOTHER fan I am, I naturally had to do something MOTHER related. This is the result. I'm actually quite happy with how it turned out, especially since it was 100% from memory. I understand it's kind of hard to tell, but it's supposed to be fireworks in a night sky. Oh, and the Japanese at the bottom says "Dosei-san", which translates to Mr. Saturn.