The Power: Page 3
This image has been resized for your convenience.
Click on it to view the full size version.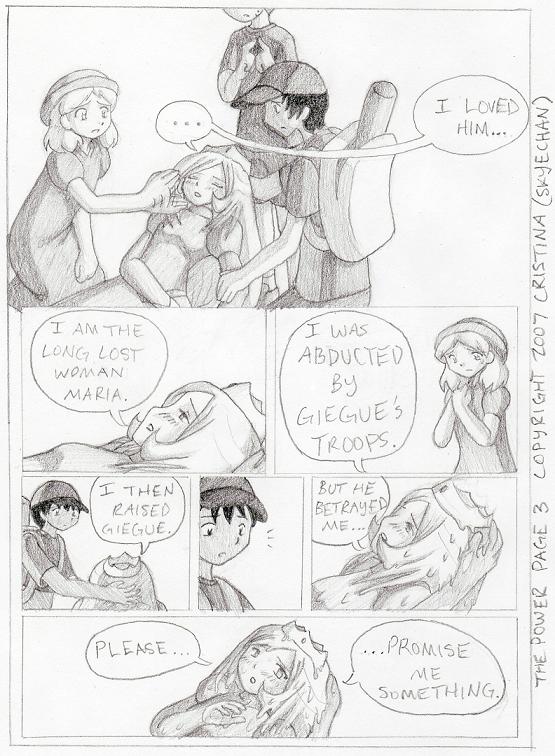 SkyeChan - #03
Page three of my fancomic. I switched to simple shading because the detailed shading smudges and takes longer to do. I realize that what Maria's saying may be inaccurate; I haven't played through Mother 1. I only know tiny bits of detail. But this part isn't very important to the comic anyway, so don't fret.