Calm before the Storm...
This image has been resized for your convenience.
Click on it to view the full size version.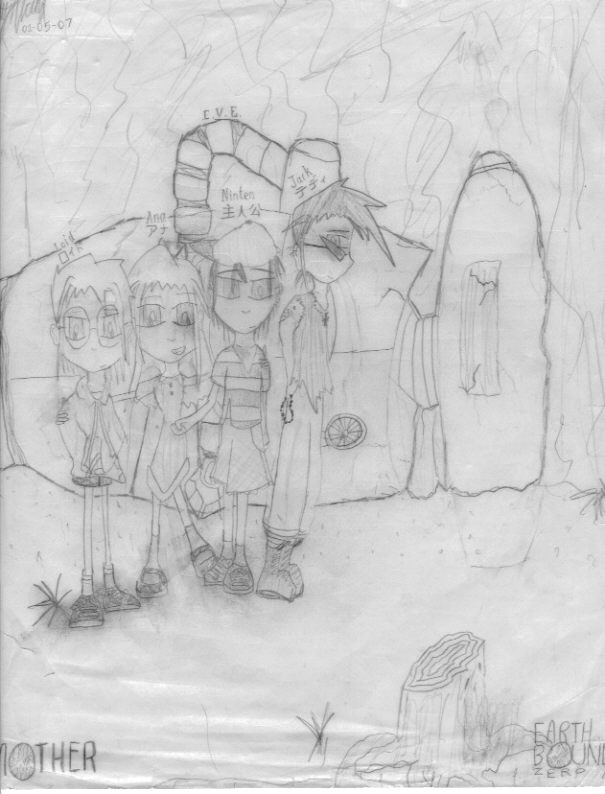 Ninten had a strange dream. It was a very clear, and very strange dream. Sorry it has fold lines, but I drew this at school and didn't have my binder with me at the time.