Official and Unofficial
This image has been resized for your convenience.
Click on it to view the full size version.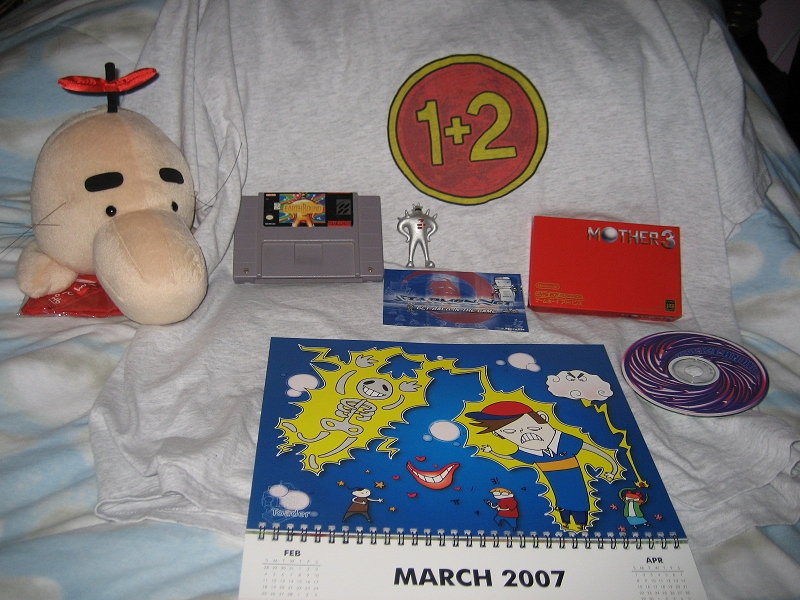 A new pic of all my EB/Mother swag as of March 24, 2007. This one includes Starmen.Net merchandise as well.
From left to right: Mr. Saturn plushie, EarthBound cartridge, Starman DX figure by Meeellla, Starmen.Net sticker, Mother 3 box/cartridge, and a Rock Candy CD. The Starmen.Net 2007 calendar is on the bottom and everything is sitting atop the Mother 1+2 shirt by Jonk.
I've also got 3 more posters by Jonk that aren't displayed.