Chapter 1 - Page 32: Inopportunity Doesn't Knock
This image has been resized for your convenience.
Click on it to view the full size version.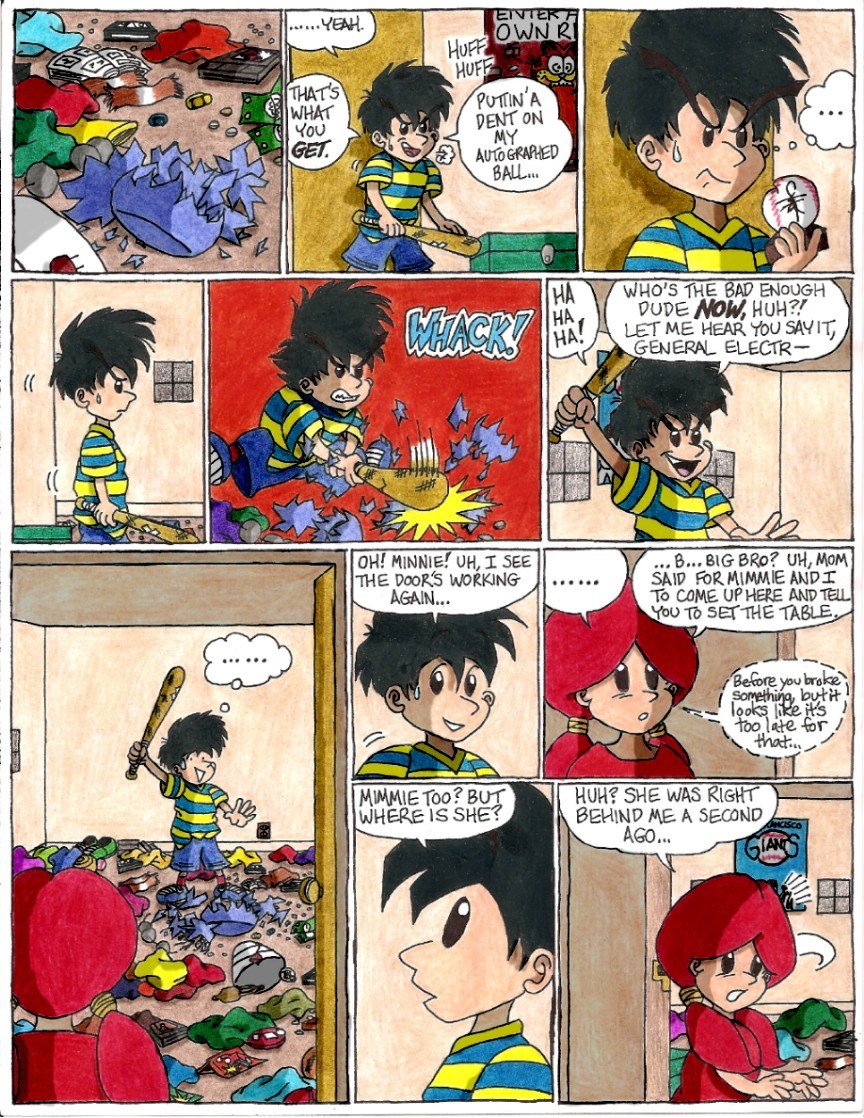 kenisu - #32
I like the unintended effect I created in the background of the "Bad Enough Dude" panel. Ninten gloats, but very visibly behind him, the black cloud out the window has not yet departed. I didn't even catch the irony until I finished the panel.
Also, I was playing around with the idea of Ninten saying "Shoot... and I thought 'The Brave Little Toaster' was farfetched!" when looking at the destroyed lamp in disgust, but I already wanted the "Bad Enough Dude" line, and I figured working in two whole retro culture references one after the other would just be in bad taste, especially considering that I've already gone over the top with those culture references! There's a couple more I want to throw in before the end of the chapter though, so just... humor me.
And on a much relieved note, this is the last page to feature Ninten's room for a long time! All I can say is... THANK GOODNESS! I was getting so freaking sick of that stupid Garfield poster, and I'm sure everyone else was too.