Chapter 1 - Page 34: The Main Course
This image has been resized for your convenience.
Click on it to view the full size version.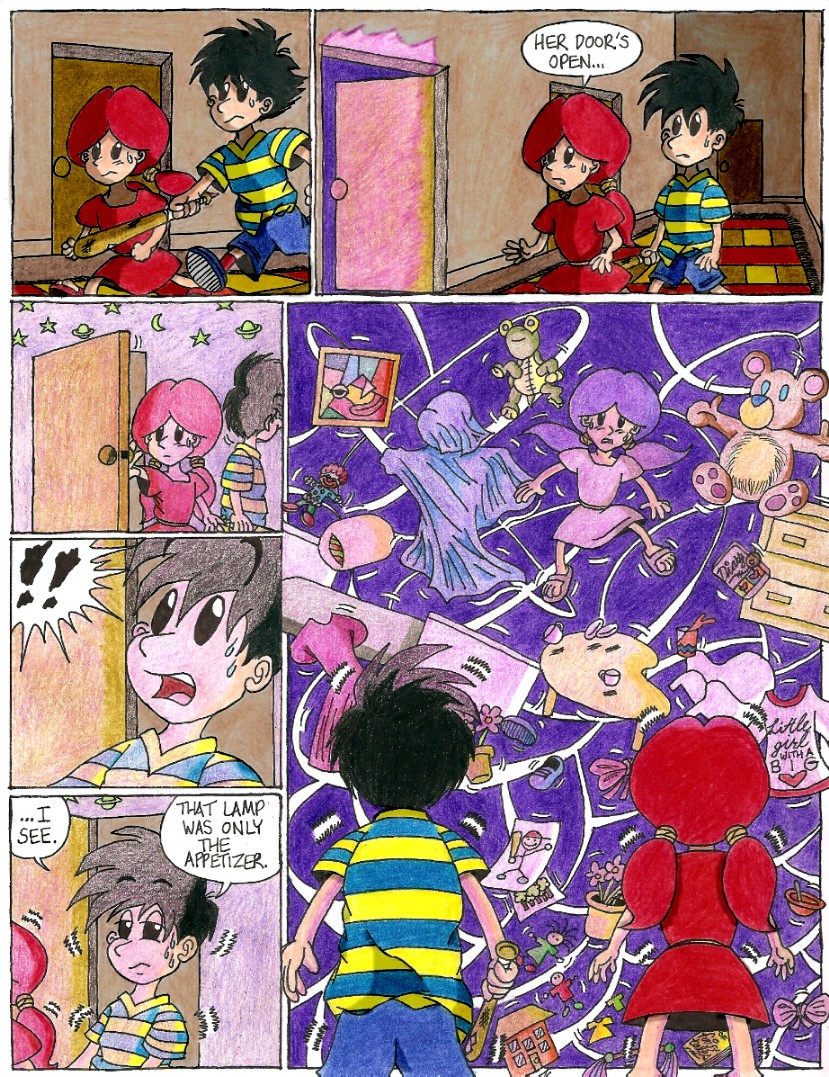 kenisu - #34
I think I might have been hungry when I wrote that "appetizer" line of Ninten's. Speaking of food, the orange-and-tan coloring on the dollhouse on the very bottom of the page makes me hungry for a Peanut Cheese Bar. BOING!