First Half of Collection
This image has been resized for your convenience.
Click on it to view the full size version.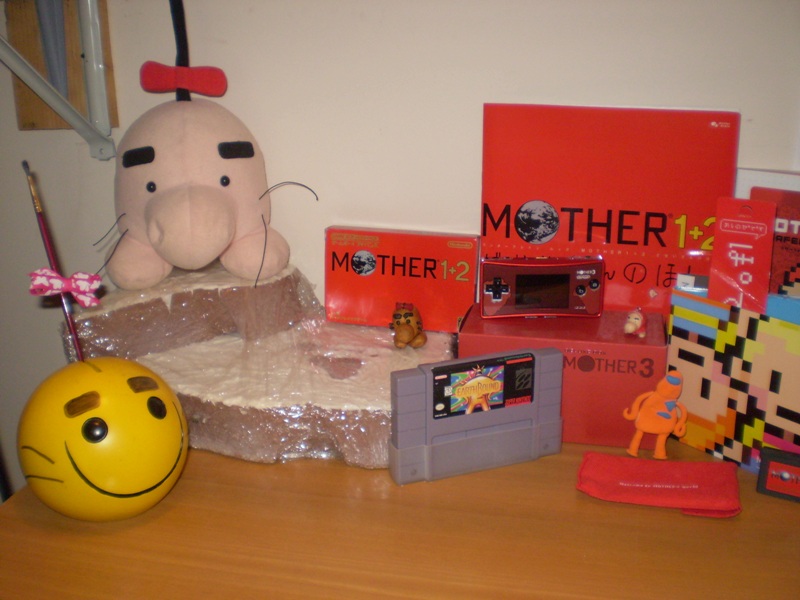 (left to right, top to bottom) we have, a Mr. Saturn plushie, Mother 1+2 box, Mother 1+2 art book, a little golden colored clay saturn I made a while ago, Mother 3 gameboy micro, the Mr. Saturn from the phone strap, Giant step from my funfest submission wrapped in plastic, EarthBound cart, Mother 3 deluxe box, an orange and blue starman my sister made for me some time ago, Mother 3+ CD, and a smiley bank I tried (unsuccessfully) to make look like a Mr. Saturn, I plan on donating the money to the site once it fills up which feels like pretty soon.