No crying until the ending.
This image has been resized for your convenience.
Click on it to view the full size version.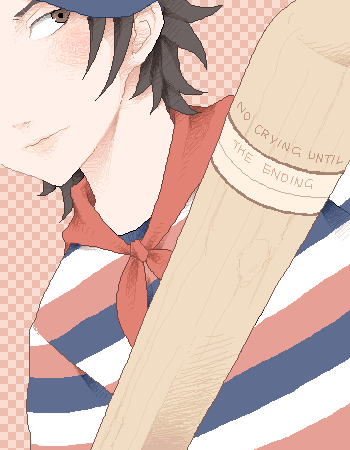 Fan Art of the Week Winner! 16 Jul 2007
I've based Ninten's design more off the commercial version to individualize him, since Ness' design is so close to his.
Lately I've been playing Mother, so I was inspired to draw this. I feel each of catch phrases represent the games better than any review could.