No Yo-Yo Pricing Here!
This image has been resized for your convenience.
Click on it to view the full size version.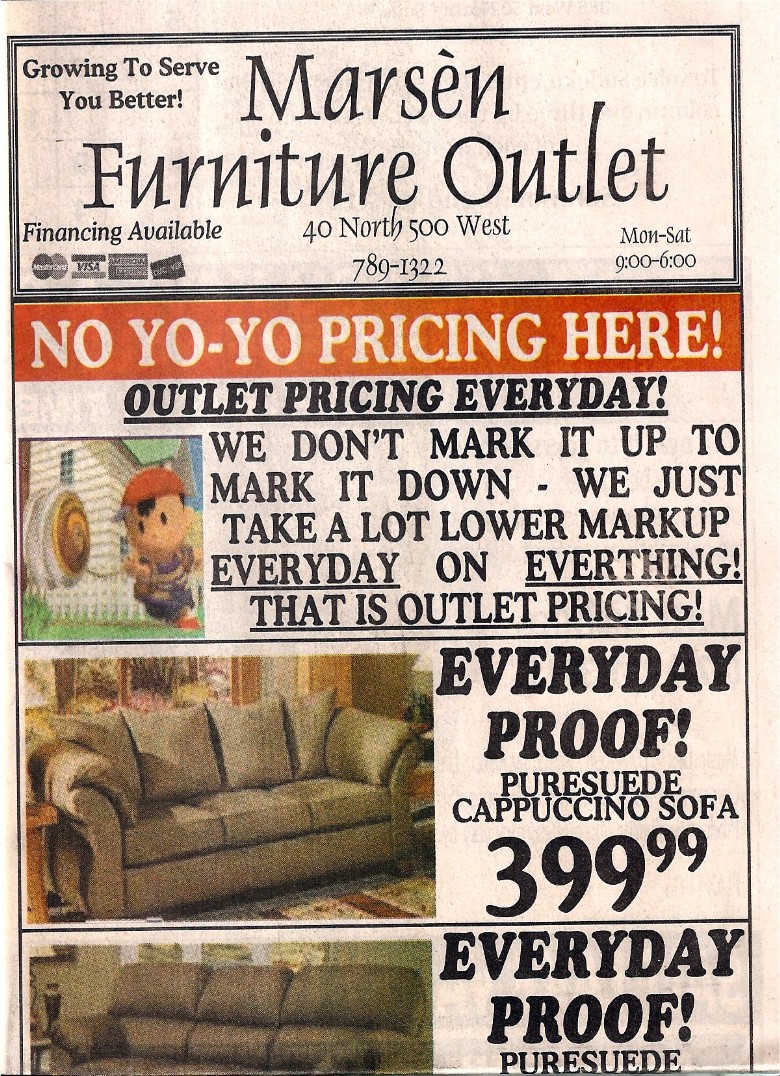 Recently, my sister was rummaging through some newspaper ads from October 2006 (when I was away at college), when she came across this furniture store ad. I nearly hit the floor when I saw it. It's not every day you see Smash Bros. screenshots in newspaper ads, let alone a pic of one of the most overlooked characters. I have to find out whose idea this was, and give them a hearty handshake. Let's hear it for small town advertising.
PERFECT 10! The score will say 1.10, but it's actually 10.