Chapter 1 - Page 43: Kewpie Blows Chunks
This image has been resized for your convenience.
Click on it to view the full size version.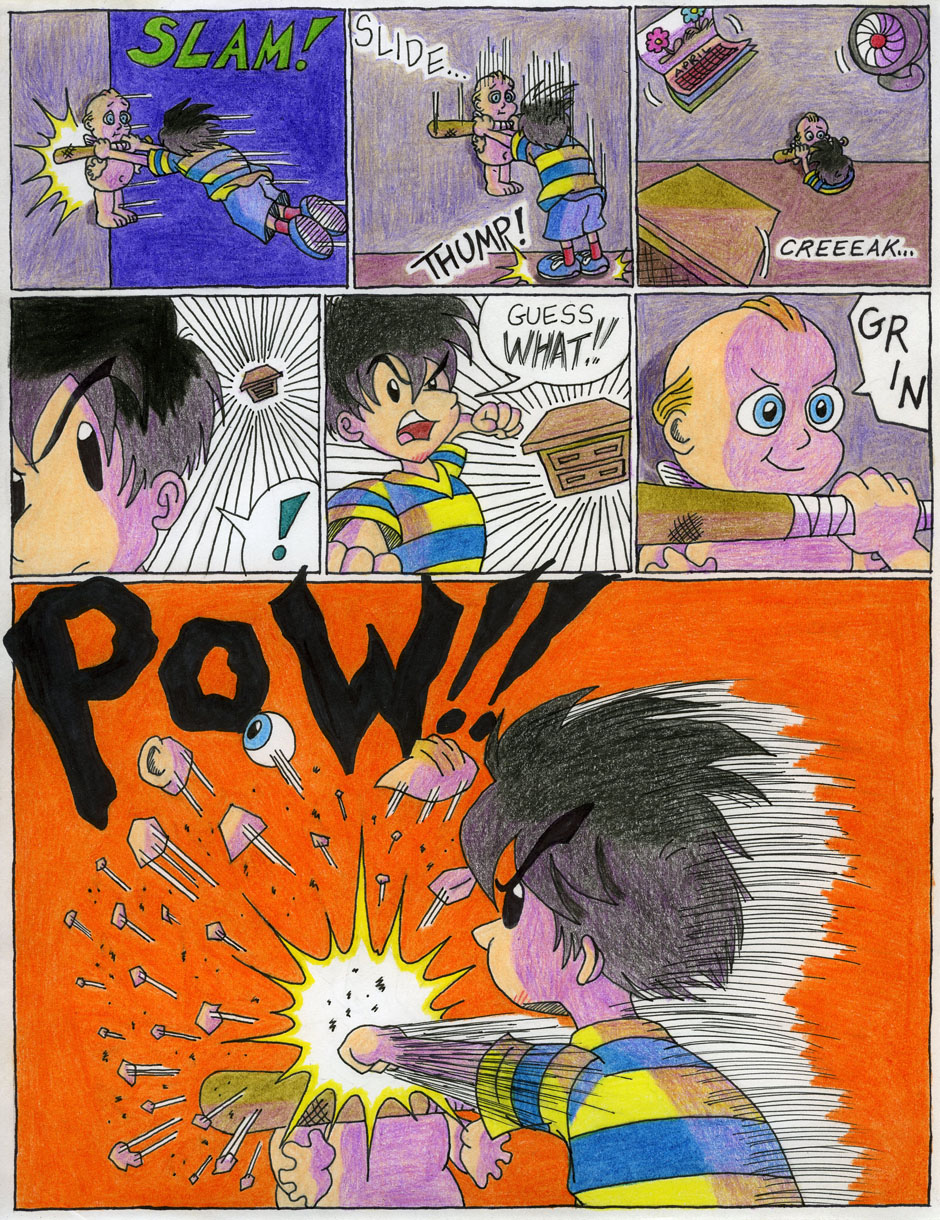 kenisu - #43
I knew I wanted the doll to change its facial expression (the one and only time it ever does) just before Ninten decked its lights out, but originally I was going to make it a despairing "uh-oh!" face. I then realized that that would be inconsistent with the story, and it would make more sense for it to give off a bemused, "heh!" face instead.
I'm sure you're all wondering what the heck I'm talking about, but anyone who's familiar with the fan theories surrounding the poltergeist phenomenon at Ninten's house should be able to figure it out.