It's Time To Go.
This image has been resized for your convenience.
Click on it to view the full size version.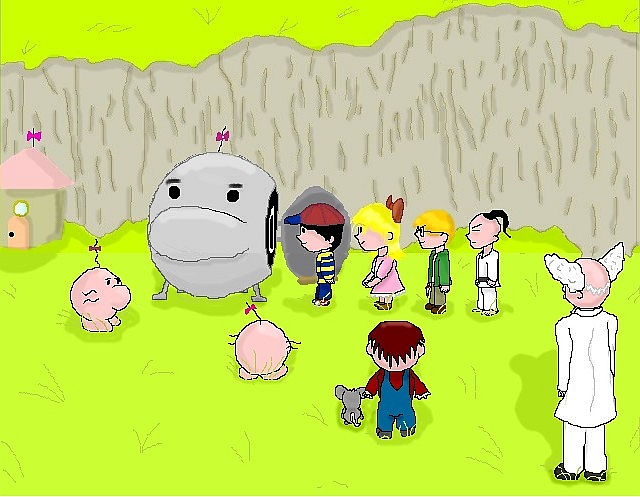 Gosh, this took me forever! Ahem, anyways, this drawing is of Ness Paula Jeff and Poo leaving to go to the past near the end of Earthbound (Mother 2). Hope you like!