BEAST!
This image has been resized for your convenience.
Click on it to view the full size version.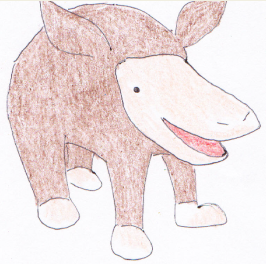 I drew a picture of this cute little beast thingy from EB 64. I wish it was put in Mother 3 for GBA......whatever this thing is it looks really happy, and looks as if it is saying "YA RLY".