Costume Party: MOTHER 2
This image has been resized for your convenience.
Click on it to view the full size version.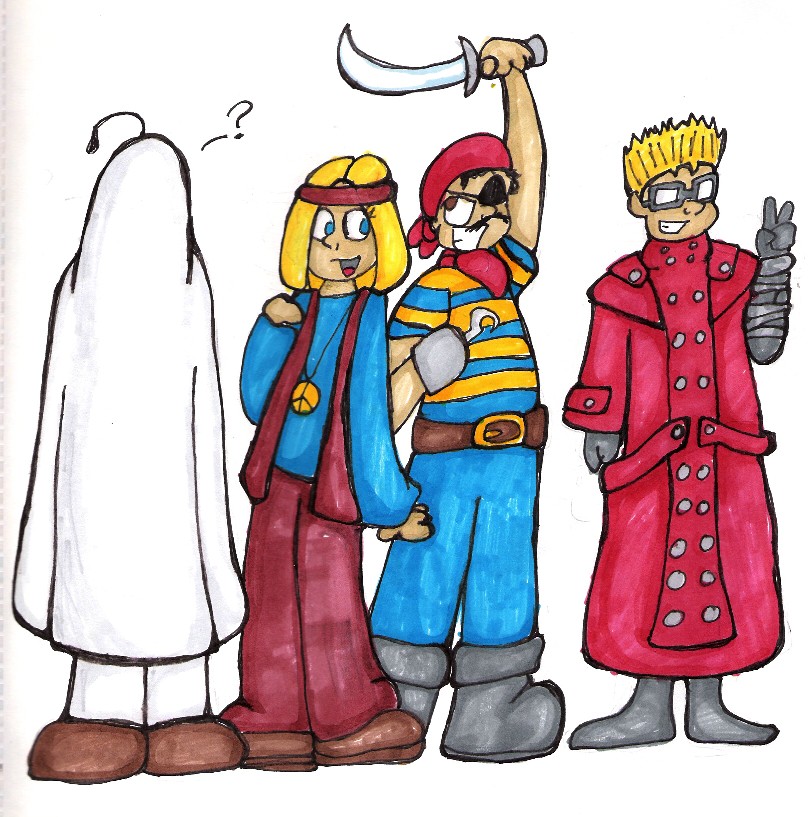 BUT WAIT, THERE'S MORE
Ness: Ness's costume is rated ARRRRRR
Paula: Peace, love, PK FIRE.
Jeff: Voted "Most Likely to Cosplay"
Poo: He doesn't quite understand this strange Western custom yet...