Costume Party: MOTHER 3
This image has been resized for your convenience.
Click on it to view the full size version.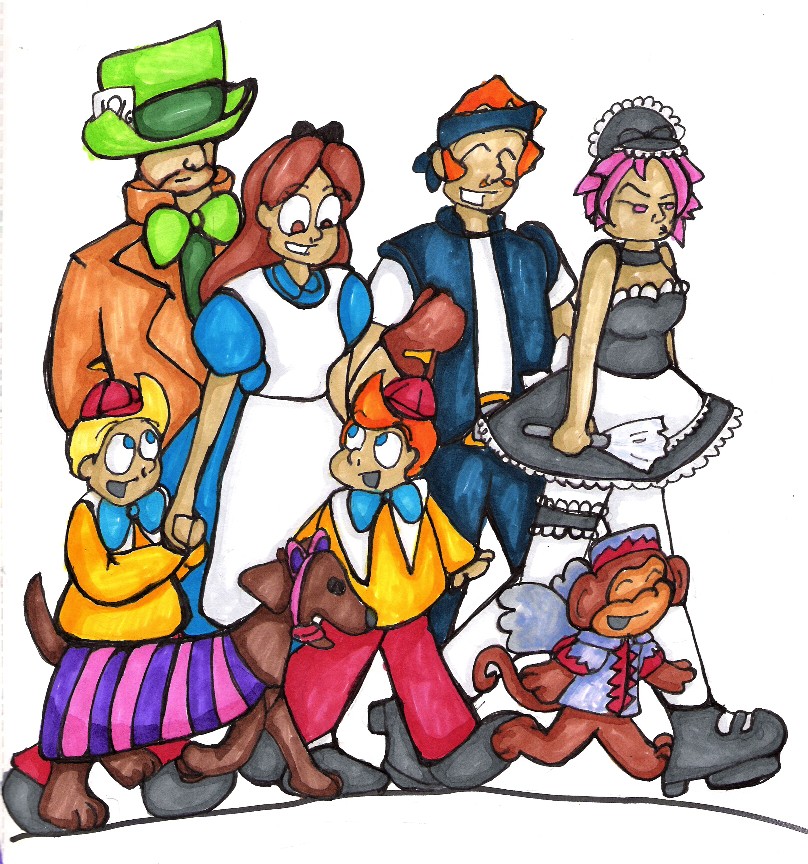 This is the last one I swear.
Lucas, Claus, Flint, Hinawa, Boney: Call it a hunch, but I think they have a theme going on here.
Duster: Dressed as another awesome RPG thief.
Kumatora: Lost a bet.
Salsa: He's off to see the wizard~!