The Nutcracker - Part 2
This image has been resized for your convenience.
Click on it to view the full size version.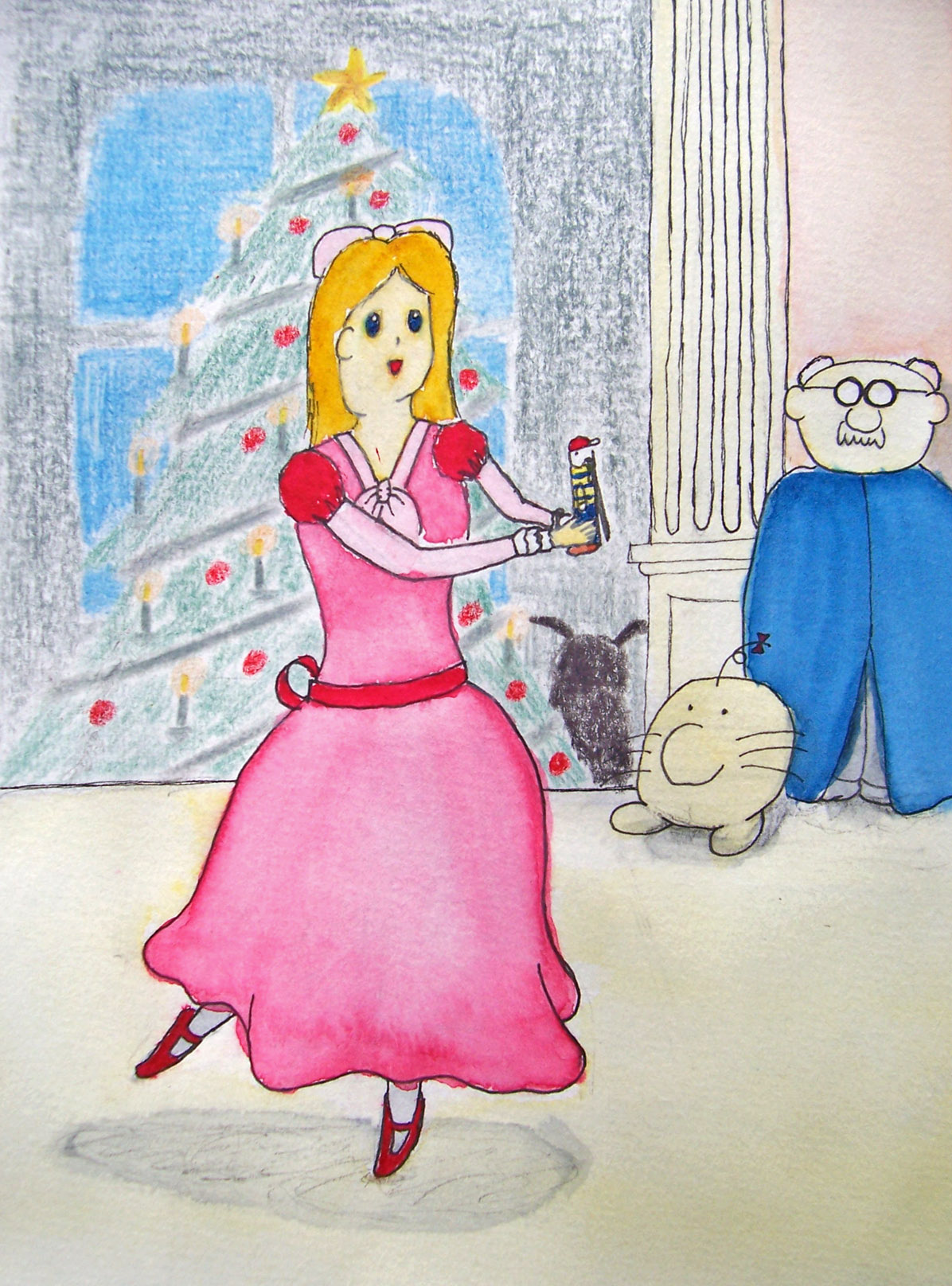 Dr. Drosselmeyer took the Nutcracker with him to a Christmas Party. He met the Staulbaum family, and presented the Nutcracker to 'Paula'-Klara Staulbaum, who was the oldest child in the family. 'Paula'-Klara was filled with joy as she played around with the Nutcracker.