Lego Image of the Pig King
This image has been resized for your convenience.
Click on it to view the full size version.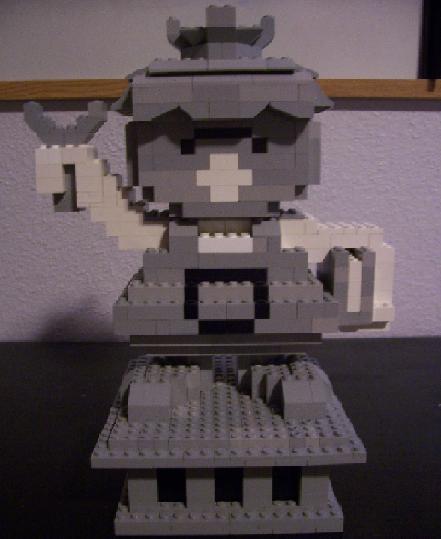 The image of the Pig King is both loved and hated on Nowhere Island. An egotistical ruler that is bent on pulling the seven needles to awaken the sleeping dragon's power. His obsession is fueled by failure to rule in the past. I find it kinda funny that a villain so vile would turn out to be one of my best models. A model that would make the Pig King himself proud.