Chemistry with Mr. Saturn
This image has been resized for your convenience.
Click on it to view the full size version.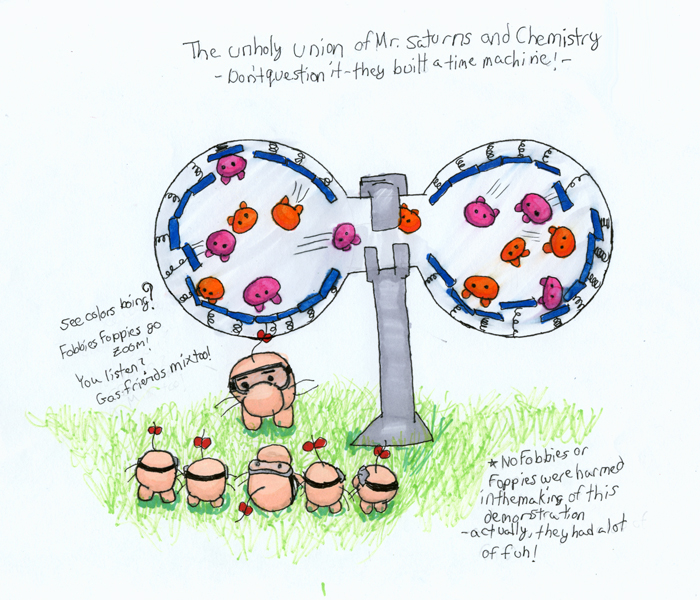 This is the fault of my friend Chris. I was complaining about P-Chem (think physics + chemistry + calculus in one course.) and he went "P Chem P Chem Mr Saturn P Chem P Chem." and this had to be created.