PK Fiyah!
This image has been resized for your convenience.
Click on it to view the full size version.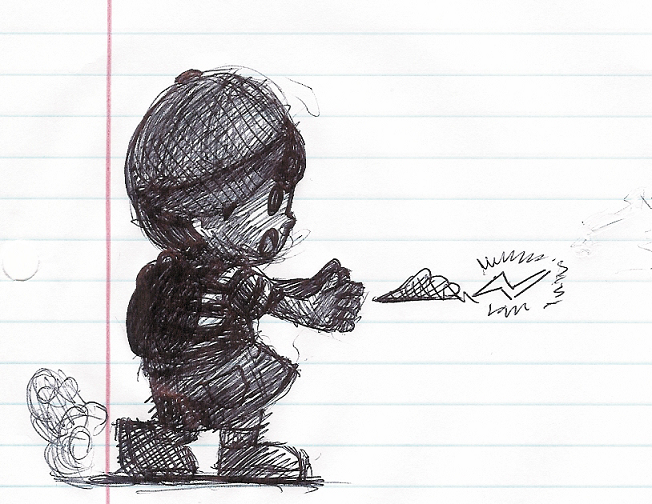 My first Ness drawing! I did work hard to remember what he looked like, and I was pleased... Until... Until I realized I forgot hiss backpack, dundundun! So, you know what I did? I drew it in.