Earthbound cake
This image has been resized for your convenience.
Click on it to view the full size version.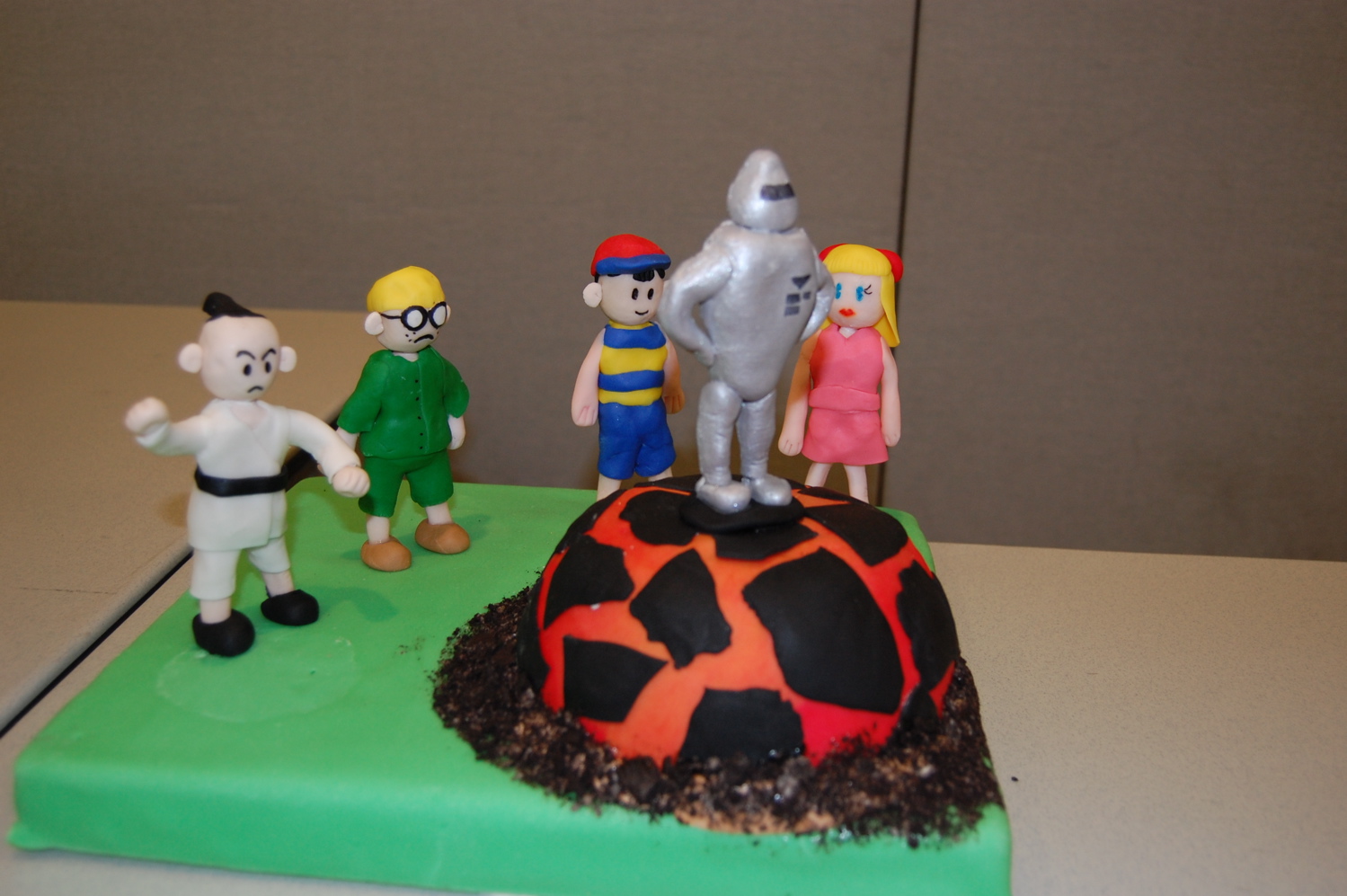 I did this cake for my cake decorating final. The figures are made out of gumpaste, and the clothing, hair, etc is made out of fondant. Everything but the styrofoam base is edible. I'm pretty happy with the way it turned out, but I wasn't able to add all the accessories I wanted before it was due (a backpack for Ness, a bowtie for Jeff, etc.) No one knew what my project was, but my teacher loved it anyway.