Ness, or Ninten... you decide!
This image has been resized for your convenience.
Click on it to view the full size version.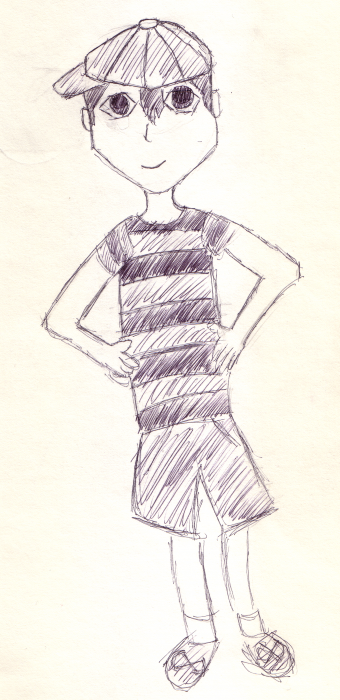 slightly sloppy, but blame my eraser... some of my first fan-art. ive drawn for years yet haven't done fan-art. in technicality its Ninten from Mother (1) because he has no backpack.