Lucas & Claus Cubees
This image has been resized for your convenience.
Click on it to view the full size version.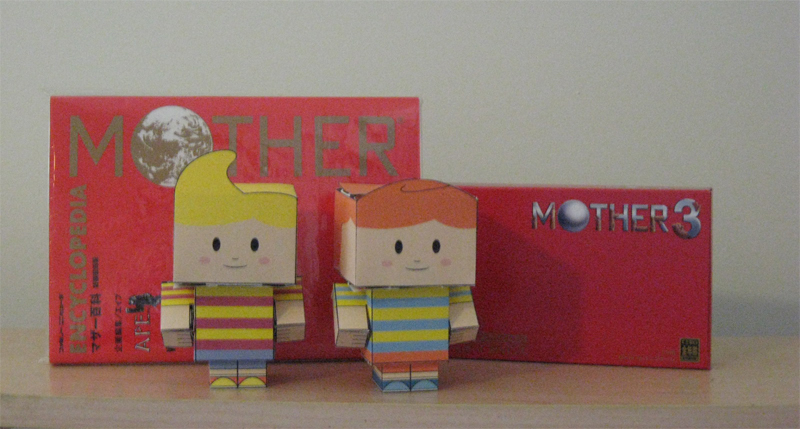 Here is a (low quality, sorry) shot of my Lucas & Claus Cubees I did for Cubeecraft. I saw the Ness cubee posted here a little while ago, and was inspired to create a design for Lucas, afterwards he looked lonely, so a short time later I had Claus finished. It's safe to say these are the first made from that pattern ever, as these are my final drafts before I submitted them to the site. Thanks to Christopher Beaumont for creating an awesome medium, both to design & build, and for posting my designs on his wonderful webpage!