Ness Vs. Sharks!
This image has been resized for your convenience.
Click on it to view the full size version.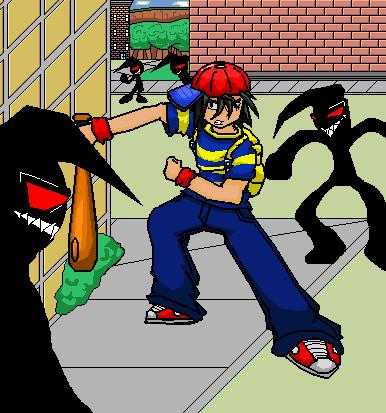 Who do you thinks ganna win? hopefully Ness haha, Well I made this cause I love fighting the Gang Shanks on Earthbound, Its one of my Favs in the Game, Fighting Gangs haha.