NEWCOMER: PORKY
This image has been resized for your convenience.
Click on it to view the full size version.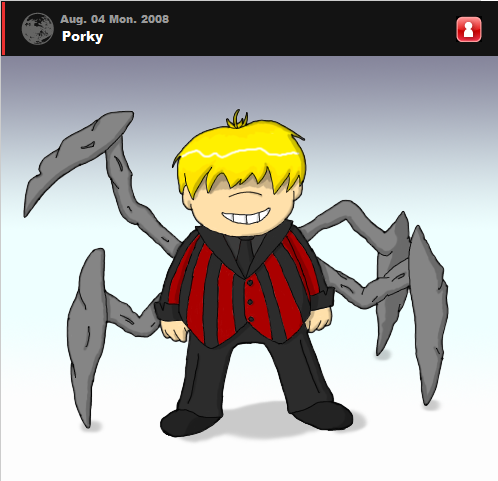 Porky joins the fray. But he's not one to fight with his bare hands, he instead uses a backpack built for him by Giygas's henchmen.
Final Smash: Open the Devil's Machine! Like the negative zone, except it covers the entire screen! K.O. your foes while they're weak!