Gothbound
This image has been resized for your convenience.
Click on it to view the full size version.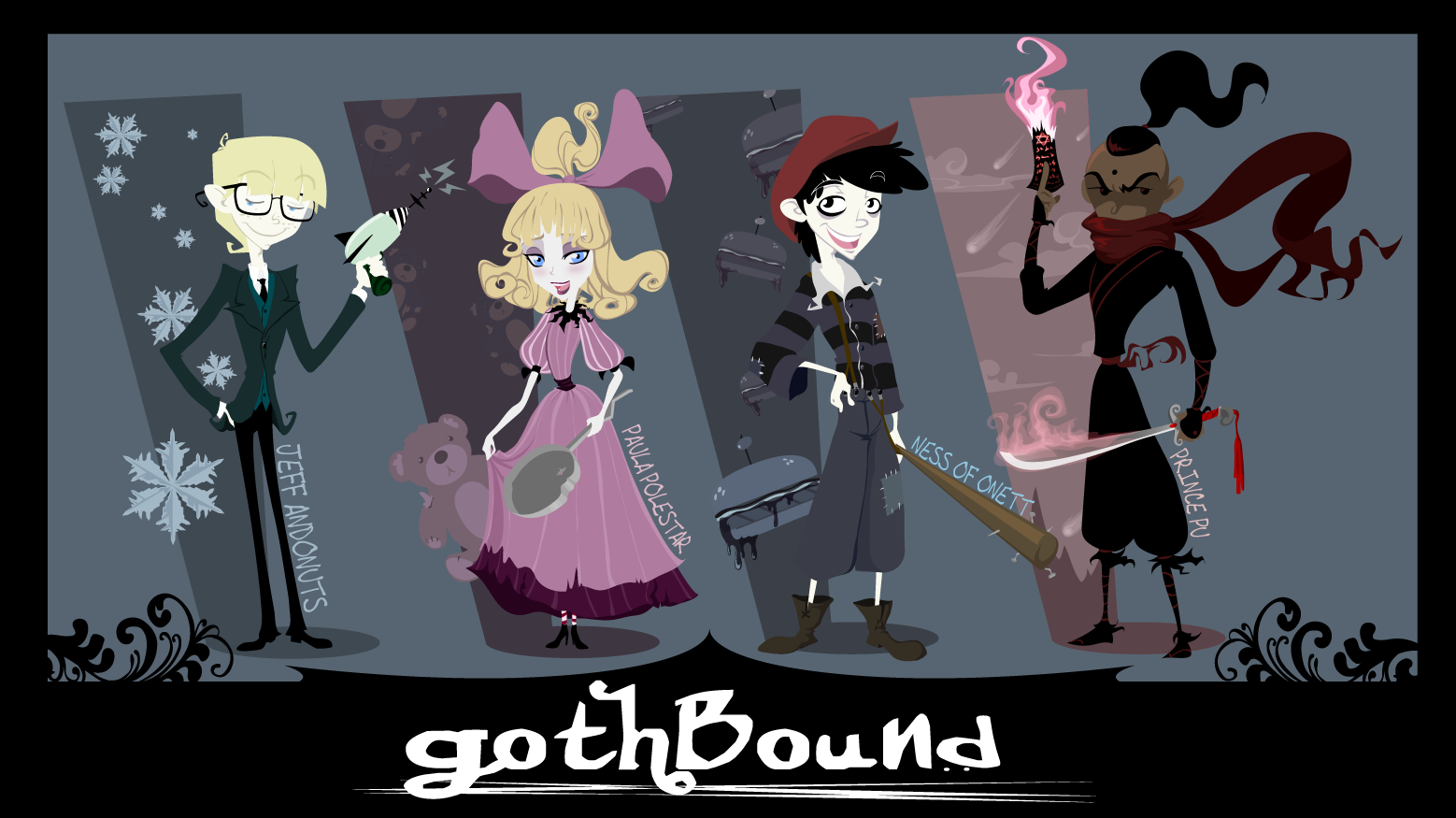 A slightly different twist on Earthbound. Accent on "twist" really. The idea started from a little AU a friend and I have with Earthbound playing out in the Victorian era (very much steampunk). I was going to draw Jeff only, but then I went and drew the rest of the Chosen Four, goth style. Of course, Pu/Poo is a quasi-Tibetan prince, so it was tricky to make him fit the style, until said friend helped me out of that conundrum and made me see that ninja was the way to go. Magical ninja, no less. I hope you like it!