Pokey's Flight/ Devil's Machine
This image has been resized for your convenience.
Click on it to view the full size version.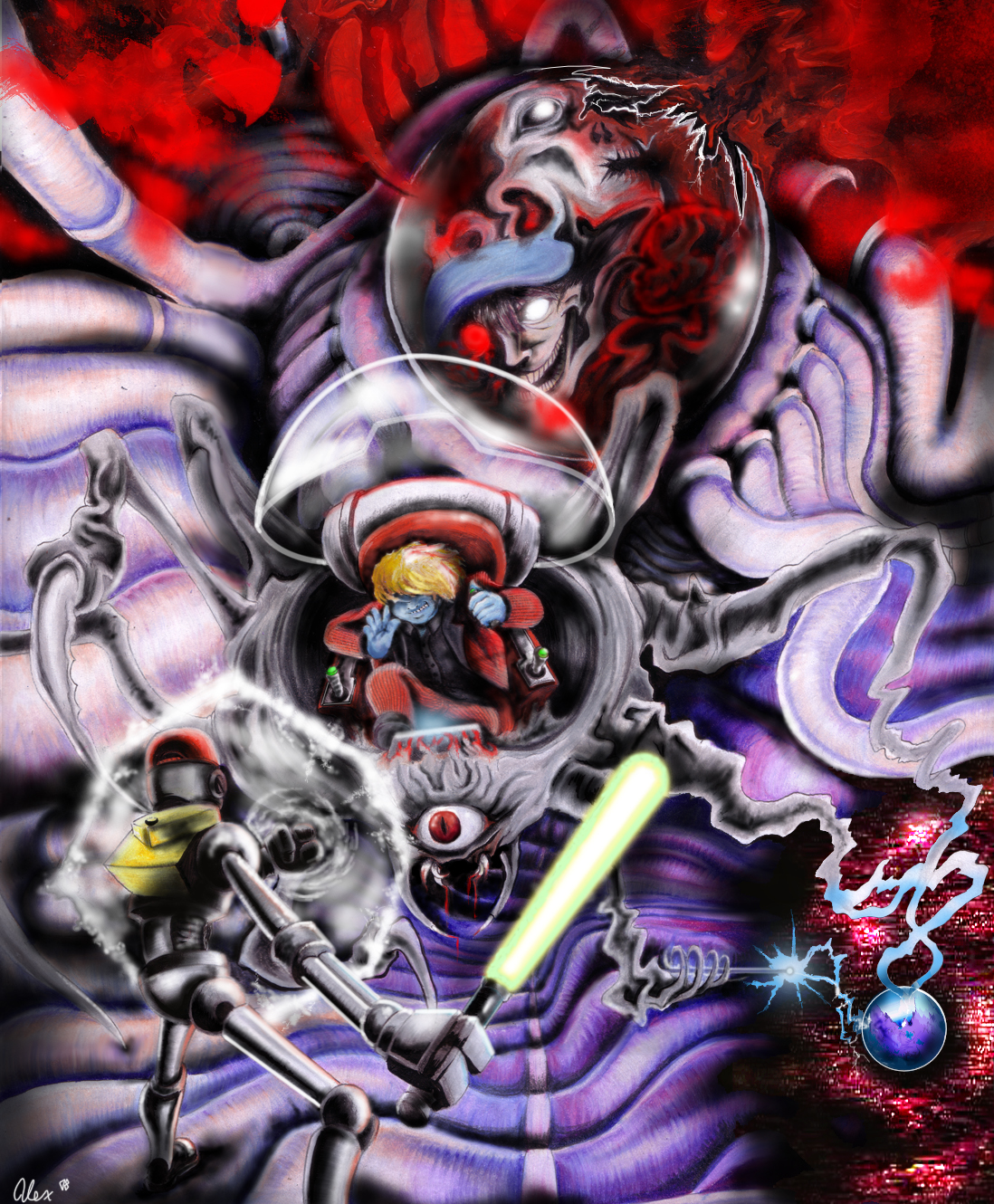 "I understand you guys are already claiming to be heroes.
Well, it is a gazillion years too early for you to oppose
Giygas!
You must feel pretty stupid to keep fighting without even
knowing what Giygas looks like!
If you were to ever see Giygas, you'd be so petrified
with fear, you'd never be able to run
away!
...That's how scary it is!
So, do you want me to turn
off the "Devil's Machine?"
Well, prepare to be amazed!
Ness! Now, I...well... It's going to seem like I'm running away, but perhaps I'll just sneak away to another era to think about my next plan. It's a good bet that we'll see each other again...
All right, well I'll be seeing you! So who's the cool guy now?"