Field of Daydreams
This image has been resized for your convenience.
Click on it to view the full size version.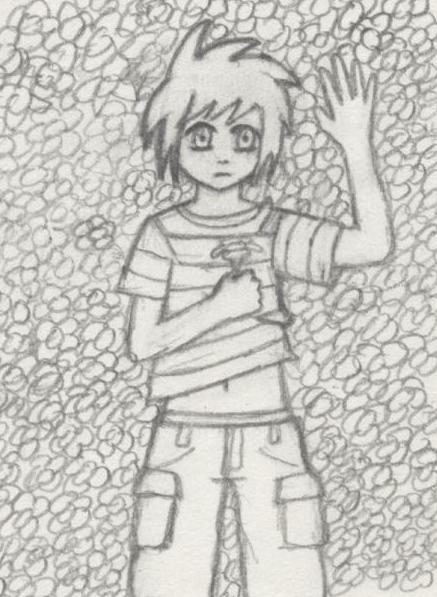 This is supposed to be the first frame in a comic I thought up. I'll hopefully end up putting it all together eventually. My idea goes something like this. The comic starts with Lucas lying in a field of flowers when he hears his brother's voice. He sits up and turns, calling for his brother only to find that he was dreaming and that he is now looking at his brother's empty bed.
The bigger star thing under Lucas's face can either be one of his tears glistening in the moonlight, or his brother watching over him from the heavens. I like both :)