Gift Box Gift Card
This image has been resized for your convenience.
Click on it to view the full size version.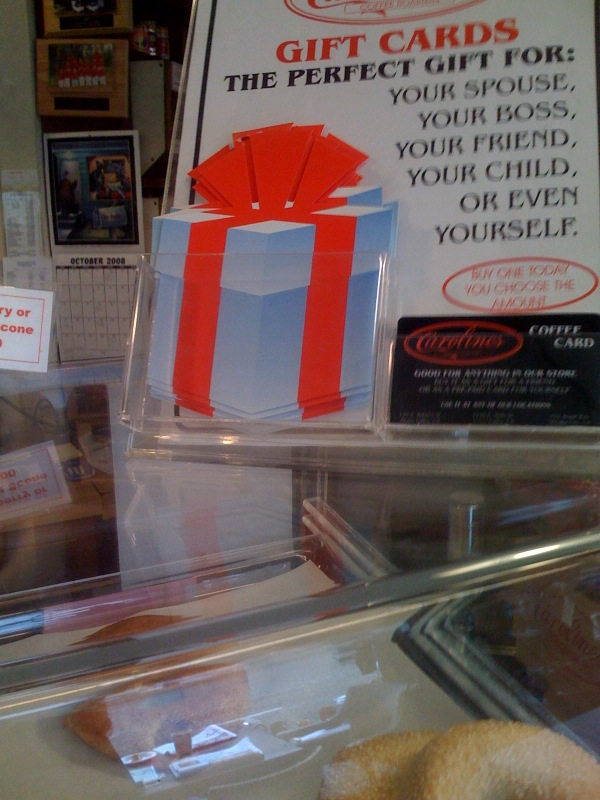 Here's what the gift cards at a local coffee shop look like.
I immediately snapped a picture of it once I found my iPhone. I would love to buy a cookie, coffee, or croissant with one.