Four Friends
This image has been resized for your convenience.
Click on it to view the full size version.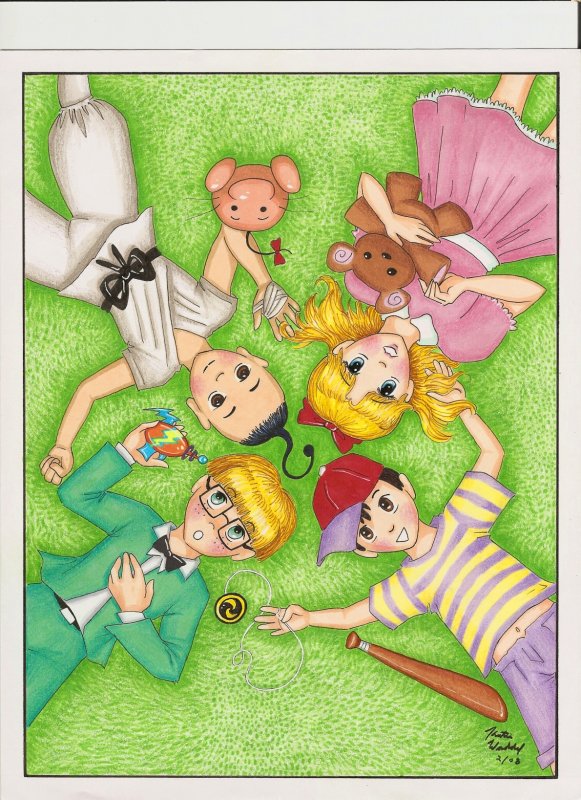 Er...here's an old picture I did of the friendly foursome about a year ago. Yeah...back then, I could have sworn Ness was wearing purple shorts with a purple and yellow striped shirt. -_-; Yeah, go me and my spanktacular eyesight (not).