Mother 3 Wrapping Paper
This image has been resized for your convenience.
Click on it to view the full size version.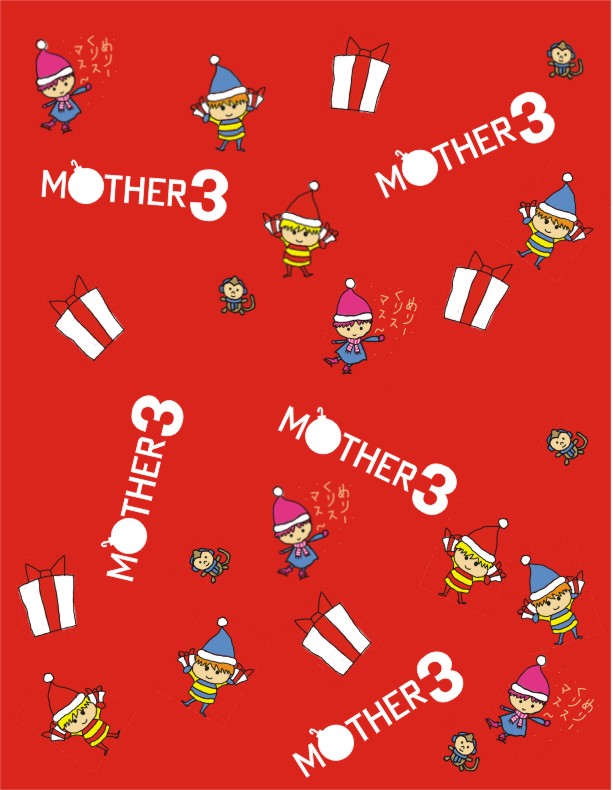 Merry Christmas! This is Mother 3 wrapping paper I designed. It has some of my favorite characters from the game. It's a bit rushed because I've been focusing my energies into a massive project that I would like to see finished before the new year, hopefully.