Chapter 1 - Page 52: Somnus Awareness
This image has been resized for your convenience.
Click on it to view the full size version.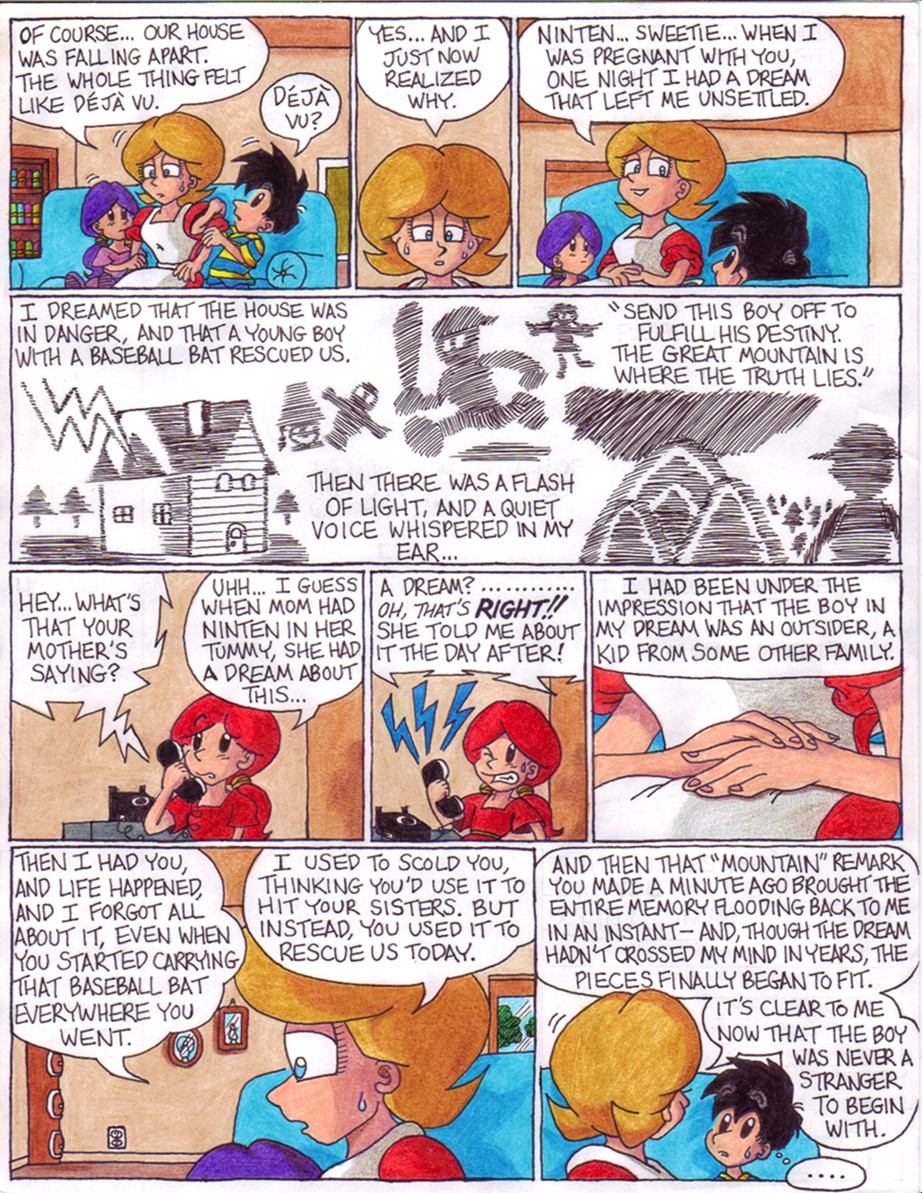 kenisu - #52
That last panel originally just had Ninten's mom saying "I realize now that YOU are the boy in my dream," but then as I went to draw over the sketch, I decided that I needed to be more subtle, and yet more thorough as well, so I changed it so that Mom only implies what's obvious to the reader and Ninten, and goes in depth instead on what led her to her realization.