Shrooom! Liiives!
This image has been resized for your convenience.
Click on it to view the full size version.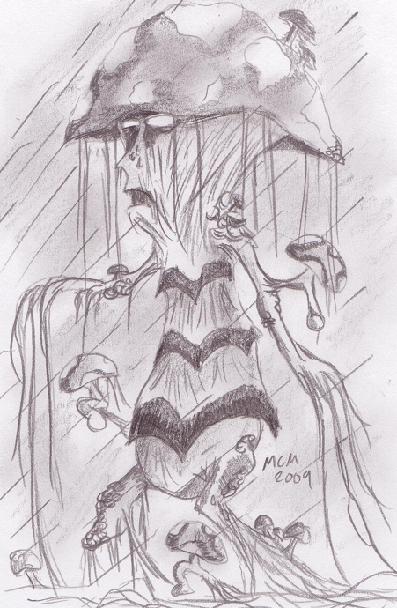 Mystifying mycelia Batman! The Mycological Marvel was not truly defeated at the Rainy Circle! For its fertile basidiocarp was laid to rest, but it was only a matter of time before a new one sprung from its subterranean, fibrous network... with a vengeance! Cue the terrifying music, you've probably just soiled yourself.