Nature of the Beast
This image has been resized for your convenience.
Click on it to view the full size version.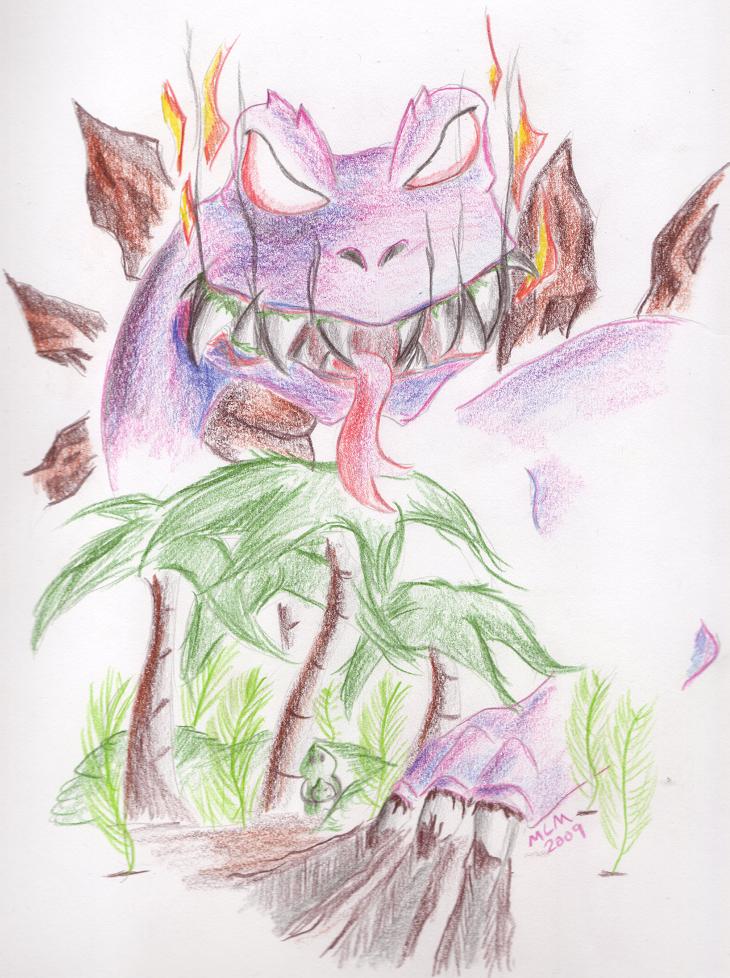 Ask anyone what the most deadly predator to walk the land is, and they might say Mighty Bear 7 or some other large brute. But they may not be aware of the vicious Chomposaur, terror of the Lost Underworld. Immensely powerful and intelligent, it is no slouch when it comes to hunting. But the same highly developed brain that allows for the use of Psi also breeds an intense cruelty. They will eat anyone who catches their eye, even if their minuscule size means they would be an impoverished meal indeed... They will toy with their food, groping around palm trees. If they were truly hungry or feeling especially wicked, they could easily rend or burn their way to their quarry. But then the deadly game would come to an end.