Galvanized Insanity
This image has been resized for your convenience.
Click on it to view the full size version.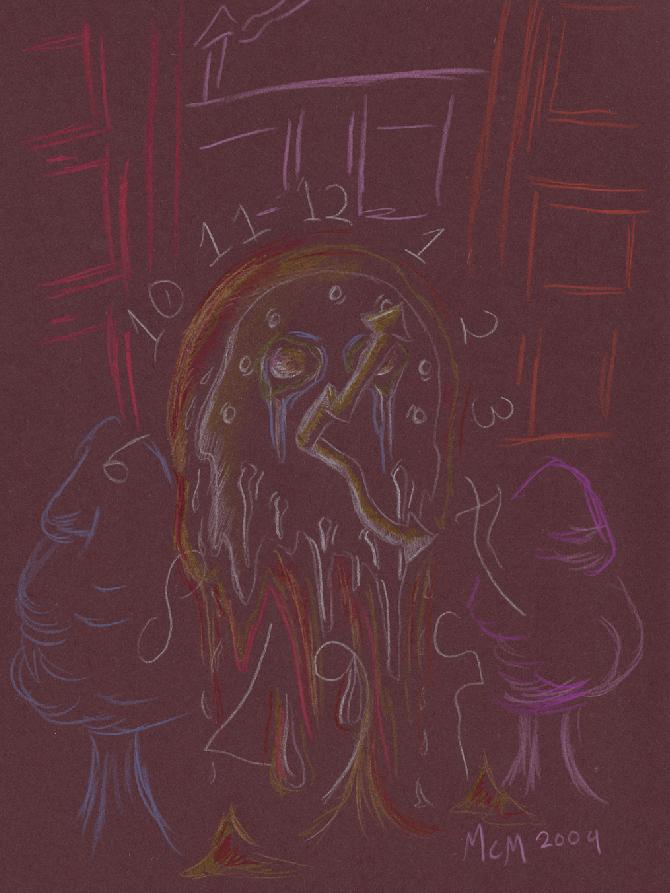 In the strange string of spacetime known as Moonside, both abstract notion and mundane normality are twisted together and made one. The creativity of its people bleed into the world and become tangible and terrible. Dali's Clock is no exception. The nature of Moonside is always in sway, and the Clock can ebb with its tide better than most. Time is easy to master where it is not so absolute.